Congratulations!
Best Tricky Tray
2006
Our Lady of
Mount Virgin School
Middlesex, NJ
for Tons of Great Prizes,
Great Value,
So Organized,
Friendly, Welcoming Organization,
Outstanding 50/50!

As Voted By The Visitors Of
TrickyTray.com

Congratulations!
Best Tricky Tray
2005
Woodrow Wilson #5 School
Garfield, NJ
for so many
Great Prizes - High End, Very Well Organized & Great Food!

As Voted By The Visitors Of
TrickyTray.com



Congratulations!
Best Tricky Tray
2004
Sisters of Christian Charity
Mendham, NJ
for so many
Great Prizes & Great Organization!

As Voted By The Visitors Of
TrickyTray.com



What a year 2020 was with Covid-19,
and the Tricky Tray Fundraiser Event
was hit just as hard.

Lost event deposits,
cancelled events or
rescheduled multiple times
& then cancelled, & trying
virtual events in uncharted waters.
For many, This is their biggest fundraiser
of the year.

Let's Thank Our Organizers
For All There Hard Work & Patience...
many with no event in the end.

Because of this years dilemma,
It is with much sadness but
there will be no voting for
Best Tricky of 2020

Stay safe everyone !
Mr. Tricky Tray

BEST TRICKY TRAY
Of 2019
Thanks to everyone that voted!
Record Number Of Votes
15% More Than Any Other Year
New Organizations In The Mix
Shuffle In Positions
Another Tie
A Returning #1
After careful checks & counts,
The Winner & Top 10 Tricky Trays of 2019 Are Official.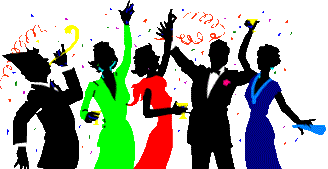 It's Official...
The Best Tricky Tray of 2019
Thanks All For Voting

Best Tricky Tray 2019
As Voted By The Visitors & Fans Of
TrickyTray.com


Congratulations
Best Tricky Tray 2019

FOWA Rescue Inc.
(FOWA)
The Bethwood
Totowa, NJ
April 25, 2019

Quotes.....
"THE BEST PRIZES!!!
WELL EXECUTED & PROFESSIONAL!
FOR A GOOD CAUSE TO RESCUE ANIMALS!!"

"Great venue, great food, extremely organized, amazing prizes!"

"Amazing gifts and tons of them,
plus a delicious 4 course dinner in a beautiful estate"

"For a very large Tricky Tray it is all super organized
and the Team that works the Event is amazing.
Plus a wonderful Rescue.!!!!"

"More gifts then any other Tricky Tray. Excellent presentation! Nice dinner."

"Large selection of great prizes.
Takes three months to organize and wrap prizes,
done by a great group of volunteers to get money to save animals."

"Well put together.....and great prizes!!
They go over and above most tricky trays I been to."

"Variety & size of the prizes & the venue. Great organization for animals!"

"Because it is helping save cute little puppers.
And, because it is a fabulous event with great prizes.
The ladies do a great job organizing and running it."



---

First Runner-Up 2019
Real Dog Rescue
The Tides - North Haledon, NJ - October 16, 2018

"Great cause really great people and super prizes and so many of them, Dinner was really good too.
Overall a fabulous evening helping to save animals."

"Venue, food, the various prize options,
and of course to be in the room with other people who share
a passion for supporting animal rescue.
The photos and slide show were also a great warm touch."

"Great food. Great camaraderie. Great Prizes
Very well organized and put together.
Real Dogs benefit so much from this endeavor."

"They do an amazing job organizing it, the food is delicious,
the prizes are great, it's always organized and not chaotic
and it helps a wonderful cause- rescuing dogs!"

"Unbelievable prizes and attention to detail."



Second Runner-Up 2019
Haskell School PTA
Wanaque First Aid Hall - Wanaque, NJ - May 18, 2019

"It's always so well organized and fun! The baskets are always great
and they have a DJ which makes it so fun!"

"This is one of the most well organized Tricky Trays around!
Lots of high-end prizes, well put together baskets, great prizes
and all at an affordable price."

"The prizes were great, the energy was great.
They announced the tickets in a timely manner
and it supports the children and programs
of Haskell Elementary School!!"

"They really have the best prizes! Very unique and on-trend!"

"The prizes were amazing, the number of prizes allows
so many participants to go home winners,
and the atmosphere is welcoming and fun!"


Top 10 Tricky Trays of 2019
In Order of Voting Favorites

1- FOWA Rescue Inc. (FOWA)
The Bethwood - Totowa, NJ - April 25, 2019

2- Real Dog Rescue
The Tides - North Haledon, NJ - October 16, 2019
3- Haskell School PTA
Wanaque First Aid Hall - Wanaque, NJ - May 18, 2019
4- Arc of Hunterdon County
Hunterdon Hills Playhouse - Hampton, NJ - May 4, 2019

(Tie) 5- Ramapo-Bergen Animal Refuge, Inc (RBARI)
The Venetian - Garfield, NJ - September 25. 2019

(Tie) 5- PAWS of Montclair
The Russian Hall - Little Falls, NJ - November 2. 2019

6- Passaic County CASA for Children
Westmount Country Club - Woodland Park, NJ - June 10, 2019

7- MDM, Inc.
The Grand - Totowa, NJ - May 16. 2019

8- Castle of Dreams Animal Rescue Inc.
Addison Park - Aberdeen, NJ - October 24, 2019

9- NJ South Hills Pet Rescue
Amalgimated Meat Cutters - Little Falls, NJ - October 1919, 2019

10- Animal Welfare Society of Monroe (AWSOM)
Kalahari Resort - Pocono Summit, PA - April 6. 2019


Congratulations To All !!!

POLL QUESTIONS
January 2020

What Is Your Favorite Prize You Like To Win At Tricky Trays?
(Overall favorites consensus of votes)

Apple products: iPods, iPads, iPhones or Macbooks.
Electronics - Technology
Big HD TV's
Vacations - Trips / Weekend Get Away's
Disney Tickets / Passes
Designer Handbags & Purses
Gift Cards & Gift Certificates
(Restaurants, Sporting Events, Stores, Theatre)
Home & Household Items
Wine / Wine Baskets / Wine Tours
Spa Treatments
Lottery Tickets
50/50
Big High End Prize

---

Which Tricky Tray Event Type Do You Prefer?

65% Prefer
Event Includes Dinner, Lunch or Brunch
(But Typically Raises The Entry Fee)

35% Prefer
Bring Your Own Food & Snacks



Congratulations To All !!!



TRICKY TRAY APPAREL?
Get The Latest T-Shirts & Tops
And Wear Your Passion For Tricky Trays!
Great Gift For The Tricky Tray Lover!
It's All Right Here!

home | events | post an event | links | contact us
Since Its Start Date, TrickyTray.com Has Posted Tricky Trays For The Following States:
New Jersey, NJ - New York, NY - Pennsylvania, PA - Georgia, GA - Connecticut, CT
Maryland, MD - Ohio, OH - Nevada, NV - California, CA - Florida, FL - Utah, UT - North Carolina, NC
But Welcomes Every State In The USA!





TRY FREE SAMPLES OF HEMPWORX CBD
CBD Oil is all the talk in the news!
Discover the Power of HEMPWORX CBD OIL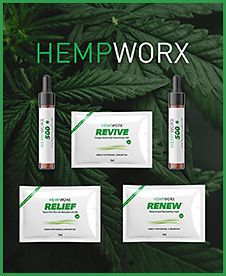 ACT NOW TO CLAIM
YOUR FREE SAMPLE PACK
CLICK HERE
Just Pay Shipping