Congratulations!
Best Tricky Tray
2006
Our Lady of
Mount Virgin School
Middlesex, NJ
for Tons of Great Prizes,
Great Value,
So Organized,
Friendly, Welcoming Organization,
Outstanding 50/50!

As Voted By The Visitors Of
TrickyTray.com

Congratulations!
Best Tricky Tray
2005
Woodrow Wilson #5 School
Garfield, NJ
for so many
Great Prizes - High End, Very Well Organized & Great Food!

As Voted By The Visitors Of
TrickyTray.com



Congratulations!
Best Tricky Tray
2004
Sisters of Christian Charity
Mendham, NJ
for so many
Great Prizes & Great Organization!

As Voted By The Visitors Of
TrickyTray.com



BEST TRICKY TRAY
Of 2018
Thanks to everyone that voted!
Record Number Of Votes
35% More Than Any Other Year
New Organizations In The Mix
Shuffle In Positions
Another Tie
A New #1
After careful checks & counts,
The Winner & Top 10 Tricky Trays of 2018 Are Official.

Best Tricky Tray 2018
As Voted By The Visitors & Fans Of
TrickyTray.com


Congratulations
Best Tricky Tray 2018

Real Dog Rescue
The Tides
North Haledon, NJ
October 17, 2018

Quotes.....
"Awesome prizes, great people,
perfect amount of attendance (not too big, not too small). Extremely well run!"

"I love the range in prizes- there was something for everyone!
The ticket price was reasonable and you know
the proceeds are going to a great cause.
Overall, very well run, smooth, and a great time for all!"

"Amazing gifts and tons of them,
plus a delicious 4 course dinner in a beautiful estate"

"It's amazing how this group of volunteers dedicate their
time, money and energy to help our fur babies and as a relatively new dog rescue organization, they've accomplished so much good for our to save our furry friends.
I never miss their tricky tray!
They organize such a wonderfully elegant evening
of food, fun, laughter and lots of fabulous prizes!
They showed a video of the animals, before and after,
and it made me cry happy tears it was so moving!
I vote Real Dog Rescue as No.1
and my friends and I will continue to support such a worthy cause."

"Ahhhhmazing venue, organization, food, and prizes!"

"This group is always so well organized and they have tons of great prizes.
Very reasonably priced tickets, great meal and a great cause."

"Really good fun! Great hosts, amazing prizes, well set up...
They put so much thought into every detail."



---

First Runner-Up 2018
Haskell School PTA
Wanaque First Aid Building - Wanaque, NJ - May 19, 2018

"It was my favorite because it has unbelievable prizes,
and is very well organized.
You can tell all the effort they put in to this wonderful event!"

"The prizes were so amazing!
I have been to a ton of tricky trays and their prizes were so unique!"

"Best prizes. Super organized. A lot of different levels.
Stayed on time did not drag. Great one every year!"

"Baskets and prizes well put together,
everything from small prizes to grand prizes were appealing.
Well organized !"

"Always great energy, great prizes and a fun night out."



Second Runner-Up 2018
PAWS
The Russian Hall - Little Falls, NJ - November 10, 2018

"They had a tremendous amount of gifts and the variety
was the best I've seen. The hall also offered food and drinks."

"The tricky tray supports a great organization and the entire event
was fun from beginning to end.
Great location, prize baskets, various selections, and food."

"I loved the prizes, and the people were so nice and made it fun!"

"A great selection of prizes, all different levels.
Also it had a holiday boutique with crafts and homemade goods."

"Great Prizes, Liked that it was on a Saturday Afternoon
and not a night time tricky tray."


Top 10 Tricky Trays of 2018
In Order of Voting Favorites

1- Real Dog Rescue
The Tides - North Haledon, NJ - October 17, 2018

2- Haskell School PTA
Wanaque First Aid Building - Wanaque, NJ - May 19, 2018
3- PAWS
The Russian Hall - Little Falls, NJ - November 10, 2018
4- Friends Of Wayne Animals (FOWA)
The Bethwood - Totowa, NJ - April 26, 2018

5- Arc of Hunterdon County
North Hunterdon High School - Annandale, NJ - April 21, 2018
6- NCADD-NJ
Nottingham Ballroom - Hamilton, NJ - September 21, 2018

7- Pet Adoption League
Minebrook Golf Club - Hackettstown, NJ - October 5. 2018

8- Keanbsurg Fire Company #1
Keansburg Fire Company #1 - Keansburg, NJ - Deceember 1, 2018

(Tie) 9- Passaic County CASA for Children
Westmount Country Club - Woodland Park, NJ - June 11, 2018

(Tie) 9- Michael's Miracles
Manville VFW - Manville, NJ - February 23. 2018


10- Ramapo-Bergen Animal Refuge, Inc (RBARI)
The Venetian - Garfield, NJ - September 26. 2018


Congratulations To All !!!

POLL QUESTIONS
January 2019

What Is Your Favorite Prize You Like To Win At Tricky Trays
(Overall favorites consensus of votes)

Apple products: iPods, iPads, iPhones or Macbooks.
Electronics - Technology
Big HD TV's
Vacations - Trips / Weekend Get Away's
Disney Tickets / Passes
Designer Handbags & Purses
Kitchen Aid Mixer & Gadgets
Gift Cards & Gift Certificates
(Restaurants, Sporting Events, Stores, Theatre)
Home & Household Items
Wine / Wine Baskets / Wine Tours
Dog & Cat Items
50/50
Anything..LOL


Congratulations To All !!!



TRICKY TRAY APPAREL?
Get The Latest T-Shirts & Tops
And Wear Your Passion For Tricky Trays!
Great Gift For The Tricky Tray Lover!
It's All Right Here!

home | events | post an event | links | contact us
Since Its Start Date, TrickyTray.com Has Posted Tricky Trays For The Following States:
New Jersey, NJ - New York, NY - Pennsylvania, PA - Georgia, GA - Connecticut, CT
Maryland, MD - Ohio, OH - Nevada, NV - California, CA - Florida, FL - Utah, UT - North Carolina, NC
But Welcomes Every State In The USA!





TRY FREE SAMPLES OF HEMPWORX CBD
CBD Oil is all the talk in the news!
Discover the Power of HEMPWORX CBD OIL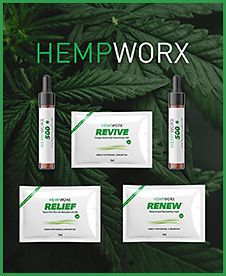 ACT NOW TO CLAIM
YOUR FREE SAMPLE PACK
CLICK HERE
Just Pay Shipping