Congratulations!
Best Tricky Tray
2006
Our Lady of
Mount Virgin School
Middlesex, NJ
for Tons of Great Prizes,
Great Value,
So Organized,
Friendly, Welcoming Organization,
Outstanding 50/50!

As Voted By The Visitors Of
TrickyTray.com

Congratulations!
Best Tricky Tray
2005
Woodrow Wilson #5 School
Garfield, NJ
for so many
Great Prizes - High End, Very Well Organized & Great Food!

As Voted By The Visitors Of
TrickyTray.com



Congratulations!
Best Tricky Tray
2004
Sisters of Christian Charity
Mendham, NJ
for so many
Great Prizes & Great Organization!

As Voted By The Visitors Of
TrickyTray.com



BEST TRICKY TRAY
Of 2017
Thanks to everyone that voted!
Record Number Of Votes
New Organizations In The Mix
Shuffle In Positions
3 Sets Of Ties
After careful checks & counts,
The Winner & Top 10 Tricky Trays of 2017 Are Official.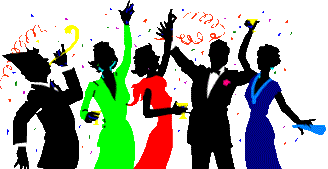 IT'S OFFICIAL
Best Tricky Tray of 2017 is.....


Best Tricky Tray 2017
As Voted By The Visitors & Fans Of
TrickyTray.com


Congratulations
Best Tricky Tray 2017

Arc of Hunterdon County
North Hunterdon High School
Annandale, NJ 08801
April 22, 2017

Quotes.....
"Very well organized. Very well run. Beautiful baskets and prizes!"

"SO MANY PRIZES FILLED WITH ALL GOODIES.
LOTS OF PURSES OVERFILLED WITH ITEMS.
NO PURSE WAS EMPTY!!
THE SPECIAL WERE AMAZING!! JUST SO MANY GREAT PRIZES..."

"It was really fun, fantastic prizes, very organized
and the proceeds go to support Individuals with
Intellectual and Developmental Disabilities in our Community.
We have already bought our tickets for this year!"

"Unbelievable prizes, reasonable cost, good food, and great cause"

"This tricky tray was very well organized
and I look forward to their next one. The baskets where awesome!."

"The prizes are awesome! It's a great value for your money.
It is a wonderful cause!"

"Wonderful mission - Great people - Super prizes
Run phenomenally well"

"Because they had great food, great items, great staff,
entertaining caller, adorable runners and could go on and on and on.
Been there twice and they are always asking how they can improve!
They CARE !"
---

First Runner-Up 2017
St. Peter the Apostle Church - New Brunswick
Pierre's of South Brunswick - Monmouth Junction, NJ - November 17, 2017

"Very organized, a lot of prizes and food was delicious!"

"Great variety of gifts, fun night with all of the door prizes and raffles."

"Number and quality of prizes, excellent food, well run,
and fun atmosphere"

"Saint Peter's always makes sure that they choose a venue which is large enough to seat everyone comfortably and meet the demand
of having hundreds of items all perfectly set up to view.
Its very well coordinated and moves along quickly.
I also love the fact that it is scheduled in the early afternoon
so i can still be home with my family for dinner!"



Second Runner-Up 2017
Friends Of Wayne Animals (FOWA)
The Bethwood - Totowa, NJ - April 27, 2017

"Great gifts, good food, entertainment, good price point,
and a great cause!"

"Lots and lots of baskets, was run very smoothly, just a fun night!"

"Fantastic prizes, HUGE over-filled baskets on EVERY level!."

"This group is always so well organized and they have tons of great prizes. Very reasonably priced tickets, great meal and a great cause."

"Prizes were phenomenal on every level! my tickets"

"It has a huge amount of gift baskets to win, the food is good.
I have been attending for many years and will continue to do so!"
Top 10 Tricky Trays of 2017
In Order of Voting Favorites

1- Arc of Hunterdon County
North Hunterdon High School - Annandale, NJ - April 22, 2017
2- St. Peter The Apostle Church
Pierre's of South Brunswick - Monmouth Junction, NJ - November 17, 2017
3- Friends Of Wayne Animals (FOWA)
The Bethwood - Totowa, NJ - April 27, 2017

4- Real Dog Rescue
The Tides - North Haledon, NJ - October 4, 2017
(Tie) 5- Castle of Dreams Animal Rescue
Addison Park - Aberdeen Twp, NJ - October 19, 2017

(Tie) 5- St. Mary Byzantine Catholic Church
St. Mary Byzantine Catholic Church Parish Center - Hillsborough, NJ - October 6, 2017
6- St. Luke's Episcopal Church
Phillipsburg High School - Phillipsburg, NJ - September 23, 2017

7- Haskell School PTA
Wanaque First Aid Building - Wanaque, NJ - May 20, 2017

8- VFW Post 2290 / Veterans of Manville
Thomas J. Kavanaugh POST 2290 - Manville, NJ - October 21, 2017

(Tie) 9- Passaic County CASA for Children
Westmount Country Club - Woodland Park, NJ - June 12, 2017

(Tie) 9- Save the Animals Rescue Team (S.T.A.R.T.)
Crowne Plaza Hotel - Fairfield, NJ - September 17. 2017


(Tie) 10- Friendship Baptist Church of Garfield
Frank B Calandriello Senior Center - Garfield, NJ - September 23. 2017

(Tie) 10- Pet Adoption League
Minebrook Golf Club - Hackettstown, NJ - October 6. 2017
Congratulations To All !!!


POLL QUESTIONS
January 2018

What Is Your Favorite Prize You Like To Win At Tricky Trays
(Overall favorites consensus of votes)

Apple products: iPods, iPads, iPhones or Macbooks.
Electronics
Big HD TV's
Vacations/Weekend Get Away's
Disney Tickets/Passes
Designer Handbags & Purses
Kitchen Aid Mixer & Gadgets
Gift Cards & Gift Certificates
(Restaurants, Sporting Events, Stores, Theatre)
Home & Household Items
Dog & Cat Items
50/50

---
Do You Prefer A Tricky Tray That Has A Meal As Part Of Event?

Brunch/Luncheon - Sit Down 6%
Brunch/Luncheon - Buffet 13%
Dinner - Sit Down 30%
Dinner - Buffet 15%
Prefer to bring own food & snack 22%
Other 14%
(Comments for Other)
•
Does not matter all are nice

• All of the above
• Don't have a preference
• Free desserts & coffee
• I like purchasing meal/snacks at event.
• Love having food options available at the event
• Bar or food for sale
• buy your food - desserts and coffee free
• I prefer having food available,
but I do not like to have a sit down or buffet style meal.

---
How Much Do You Typically Spend
At A Tricky Tray On Tickets Only?
$20 or less 1.5%
$21 to $50 23.5%
$50+ 75%



TRICKY TRAY APPAREL?
Get The Latest T-Shirts & Tops
And Wear Your Passion For Tricky Trays!
Great Gift For The Tricky Tray Lover!
It's All Right Here!

home | events | post an event | links | contact us
Since Its Start Date, TrickyTray.com Has Posted Tricky Trays For The Following States:
New Jersey, NJ - New York, NY - Pennsylvania, PA - Georgia, GA - Connecticut, CT
Maryland, MD - Ohio, OH - Nevada, NV - California, CA - Florida, FL - Utah, UT - North Carolina, NC
But Welcomes Every State In The USA!